#AtTheHeartOfHealthcare Competition Winners 2022
Our favourite thing about Biomedical Science Day is watching all the amazing photos and competition entries roll in from the profession around the UK (and the world).

This year's #AtTheHeartOfHealthcare competition entries were all a great standard and it was really hard to pick out winners. Our judging method is a heavily guarded secret but it is made up of a mixture of social media likes, capturing the spirit of the day and being relevant to the most people in the profession.

Without further ado, here are our 2022 winners:

Best artistic biomedical science photo
What better way to celebrate #BiomedicalScienceDay2022 than to climb 164m for this amazing view of Edinburgh… flying the flag! from @steveoswan
Best Biomedical Science Day artwork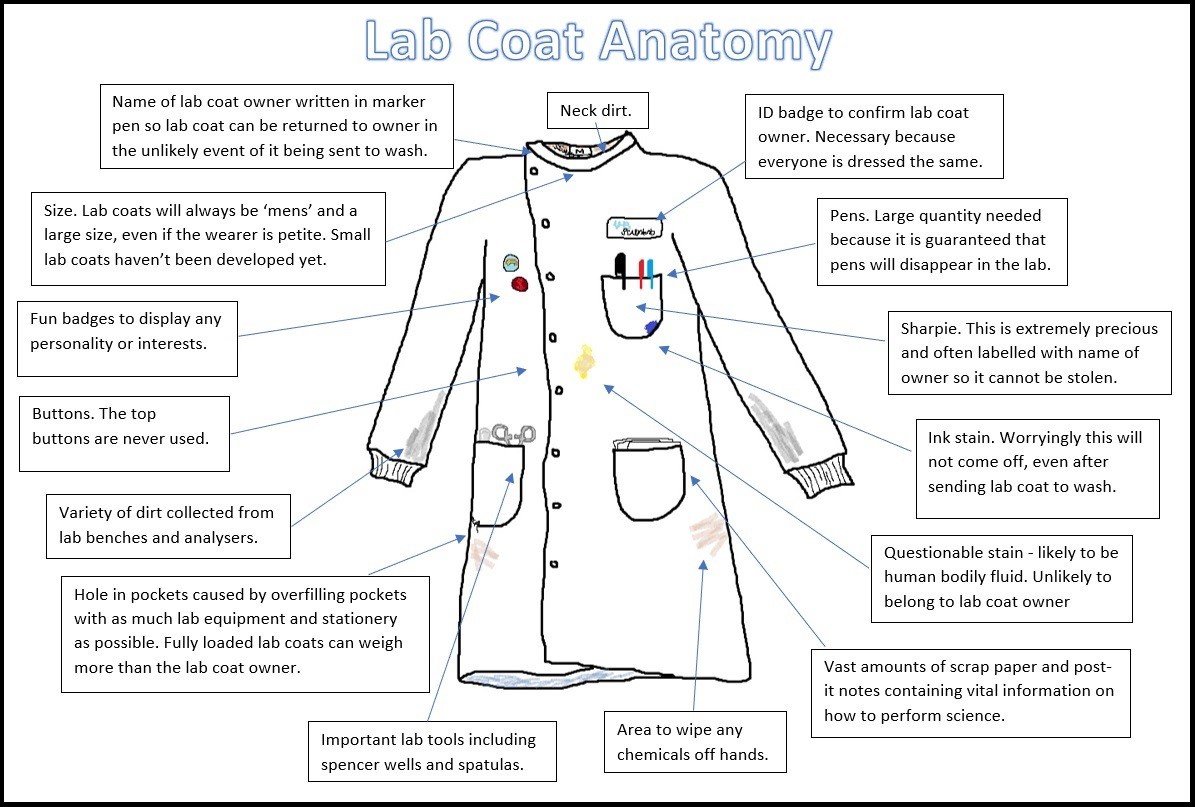 Some may say that this sits somewhere more between meme and diagram but we would expect no less from a picture by the three-time meme-queen Samantha Stredwick. We thought it was a perfect piece of artwork for the profession.

Best biomedical bake (best cake)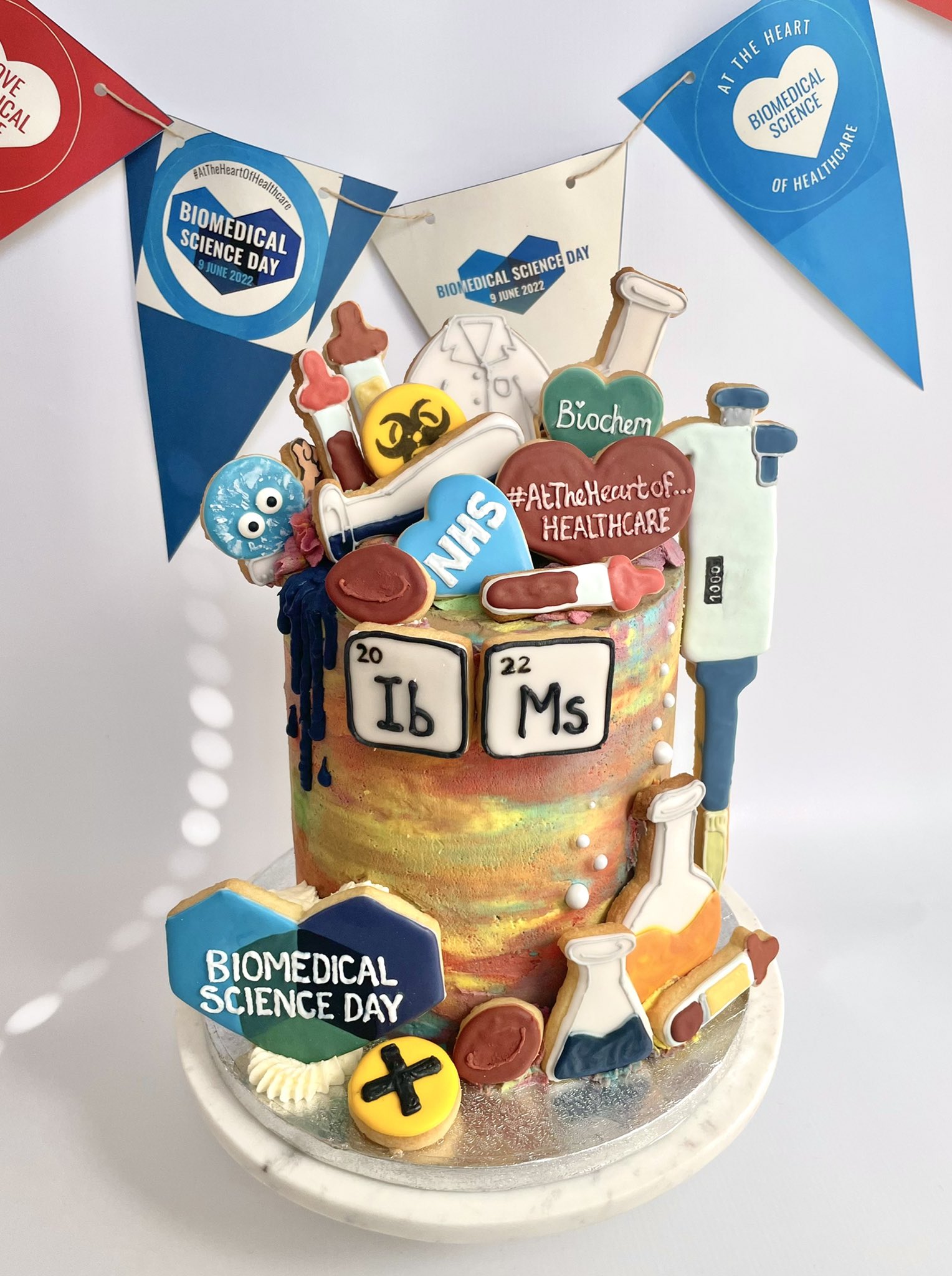 This amazing cake was baked by eStudent member and trainee Farzana Begum (@__fbegum) from the Northern Care Alliance NHS Foundation Trust - what a treat for her colleagues!

Best group photo with placard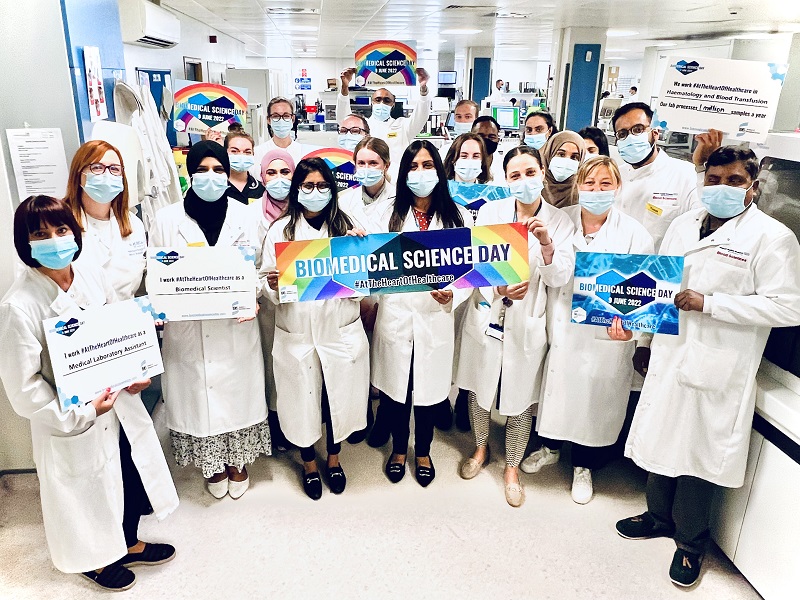 A great picture of Haematology and Blood Transfusion at University Hospitals Birmingham from Rohini Patel - they process over 1 million samples a year!

Best group workplace photo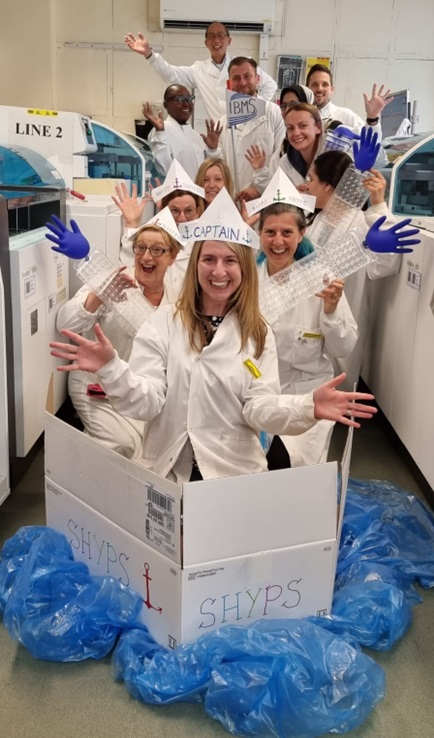 The Biochemistry Department at Scarborough Hospital are all in it together - but they're going to need a bigger boat (or should we say SHYP?)!

Best individual photo with placard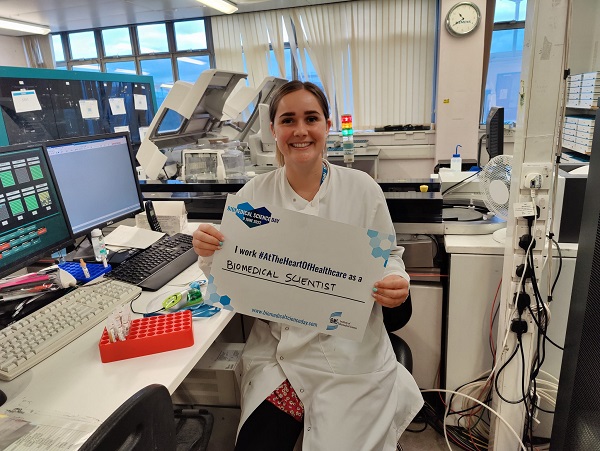 Naomi Cope takes a moment away from her desk to promote her busy role.

Best individual workplace photo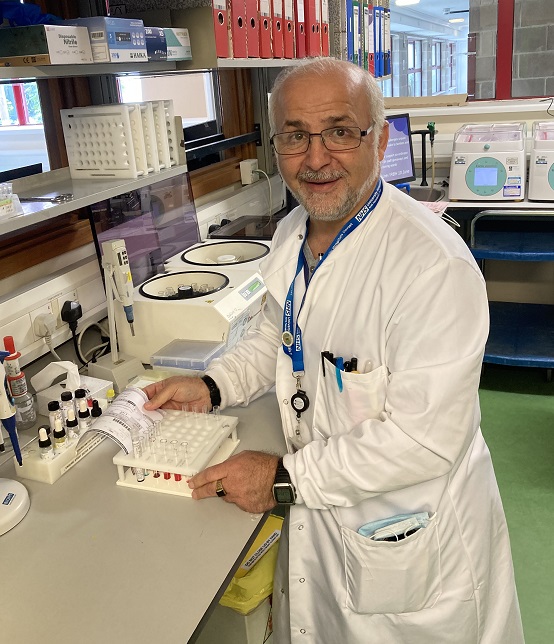 This is Amjad - a Biomedical Scientist in Transfusion @UHD_NHS - and he's keeping his spirits up on Biomedical Science Day while working on his samples.
Best biomedical science 'under the microscope' photo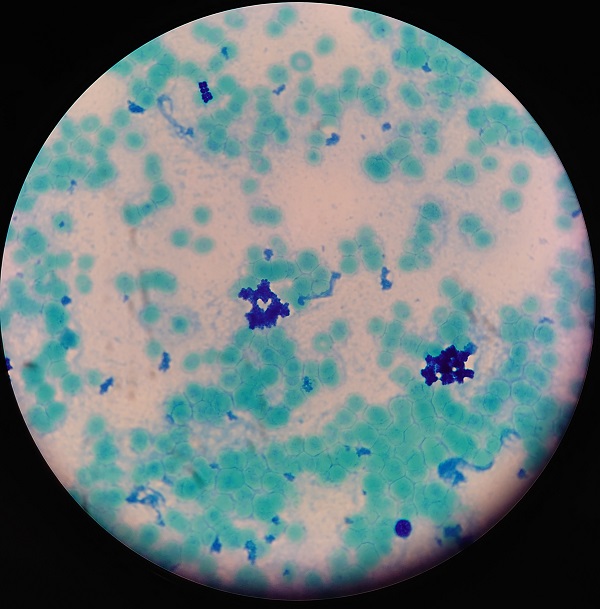 If you look closely at Lucy Bessant-Evans' submission closely you can see the heart of healthcare!
Best biomedical science meme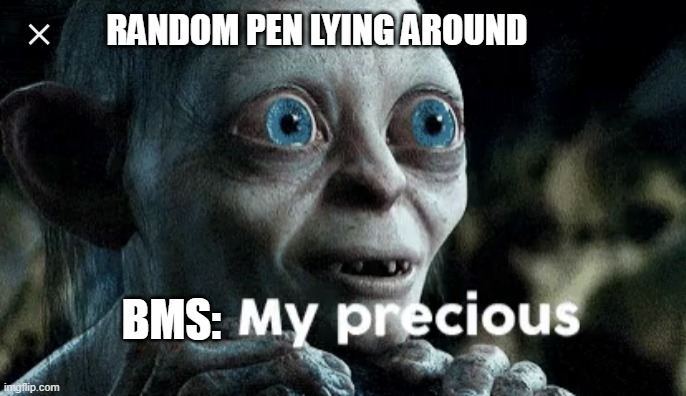 Angelina Fernando from Black Country Pathology sums up the mood of the profession's relationship with pens in this award winning meme - taking the crown from three-time winner Samantha Stredwick.
Best biomedical science video

Hannah's Message from East Kent Hospitals University NHS Foundation Trust sums up the role of Biomedical Science Day for the profession.