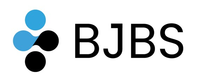 As the official journal of the IBMS, the British Journal of Biomedical Science is committed to publishing high quality original research that represents a clear advance in biomedical science and reviews that summarise recent advances in this field.
The overall aim of the Journal is to provide a platform for the dissemination of new and innovative research and technology on the diagnosis and management of disease that is of interest to the practicing laboratory scientist.
We welcome in vitro and in vivo experimental studies that explore the pathophysiological mechanisms underlying human disease, in addition to studies that translate these findings to clinical diagnosis and patient management.
Did you know?
IBMS members can publish their research for free. Simply email your membership details to the BJBS
Access the Journal
The British Journal of Biomedical Science is now gold open access, where it is free to view via a dedicated website.